Local businesses in Varanasi must use efficient local search engine optimization (SEO) methods to obtain visibility and acquire clients in their target area in the digital age. Local SEO focuses on optimizing a website to rank higher in local search results, allowing businesses to engage with potential customers who are actively looking for their products or services in a specific geographic area.
In this blog, we will look at numerous successful local SEO methods in Varanasi that can help companies improve their online presence and drive more foot traffic to their physical locations.
Understand the Importance of Local SEO
Local SEO is critical in today's digital market, especially for firms with a physical presence or that serve a specific local area. Here are some of the main reasons why understanding the significance of local SEO is critical:
Increased Online Visibility: Local SEO helps businesses appear in relevant local search results, increasing their online visibility and brand awareness.
Targeted Traffic and Qualified Leads: Local SEO helps you to target specific geographic locations where your firm operates or wishes to attract clients. You may deliver highly targeted visitors to your website or physical store by optimizing your website and online presence for local searches.
Mobile and Voice Search Optimization: As mobile devices and voice assistants become more popular, local SEO has become even more important. By optimizing your website and online profiles for local keywords and phrases, you can ensure that your company appears in mobile and voice search results.
Beat Local Competition: Local SEO enables you to effectively compete with other businesses in your area. Additionally, by employing local SEO methods, you can outrank competitors in local search results and gain a competitive advantage. Moreover, you can attract clients who are expressly looking for local solutions, thereby increasing your chances of converting them into customers.
Improves Online Reputation: Managing online reviews and ratings is an integral part of local SEO. In fact, positive feedback and high ratings play a crucial role in fostering confidence and trustworthiness among prospective clients. Furthermore, actively monitoring and responding to reviews can improve your internet reputation and ultimately persuade more people to choose your company over competitors.
Cost-Effective Marketing: When compared to traditional advertising tactics, local SEO is a more cost-effective marketing strategy. Businesses can tailor their efforts to a specific audience and optimize their internet presence as a result. You may maximize your marketing budget and create a higher return on investment (ROI) by investing in local SEO.
Integration with Google My Business: Local SEO is inextricably linked to the optimization of your Google My Business (GMB) listing. GMB gives useful information about your company, such as contact information, operation hours, and client reviews. Optimizing your GMB page increases your chances of being featured in Google's local pack, knowledge panel, and Google Maps.
In conclusion, businesses who wish to attract in local clients, improve their online presence, and stay competitive must comprehend the significance of local SEO. Businesses may engage with their target audience, drive relevant traffic, and eventually increase their income and growth in the local market by employing efficient local SEO methods.
Claim and Optimize Your Google My Business (GMB) Listing
One of the most important steps in local SEO that can have a significant impact on your company's profitability and online exposure is claiming and optimizing your Google My Business (GMB) profile. By taking ownership of your GMB listing, you can ensure the accuracy and coherence of the data Google displays about your company.
Important included in this are crucial particulars like your company's name, address, phone number (NAP), website address, and business hours. Search engines can better comprehend your company and place it higher in local search results by optimizing your listing with relevant keywords, precise categories, and an engaging business description.
Adding high-quality photographs and encouraging customer evaluations can also improve the user experience and foster confidence with potential customers. It is important to regularly check and update your GMB listing to ensure potential customers can quickly find and engage with your business in their local searches. This will help your business become more visible to local clients.
Localize Your Website Content
Localizing your website content is a critical component of successful local SEO. You can better connect with local audiences and rank higher in local search results by personalizing your content to specific geographic locales. Here are some essential stages for localizing your website's content:
Research Local Keywords: Conduct keyword research specific to your target location. Identify the terms and phrases that local customers are using to search for products or services in your area. Incorporate these keywords naturally into your website content, including page titles, headings, meta tags, and throughout your website copy.
Create Location-Specific Landing Pages: Develop dedicated landing pages for each location or area you serve. These pages should contain localized content, including relevant keywords, location-specific information, and testimonials or case studies from local customers. This approach demonstrates to search engines and potential customers that your business is highly relevant to their specific location.
Include Local Contact Information: Your website should display your business's local contact information, including full address, phone number, and email address, in a consistent manner.
Develop Localized Content: Create blog posts, articles, or guides that focus on local topics, events, or trends. Incorporate references to local landmarks, neighborhoods, or community events to showcase your connection to the local area. Establishing your business as a trusted resource for the local community is essential for local SEO.
Showcase Local Testimonials and Reviews: Display customer testimonials and reviews from local customers on your website. This not only adds social proof but also emphasizes your business's positive reputation within the local community. Encourage satisfied customers to leave reviews on platforms like Google My Business, Yelp, or industry-specific review sites.
Consistent NAP Information:
For local SEO success, consistent NAP (Name, Address, Phone Number) information is essential. Moreover, having consistent contact information across all online platforms is crucial for achieving success. Consistent NAP information plays a vital role in promoting trust with search engines and potential consumers. Additionally, it improves local search rankings and enhances user experience.
On the other hand, incorrect or inconsistent NAP information can lead to confusion, potential search engine penalties, and dissatisfied customers. Therefore, it is important to regularly audit and update NAP information to maximize your online presence and ensure accuracy.
Online Directories and Citations:
Local SEO relies heavily on online directories and citations. Businesses having contact information are listed in directories such as Google My Business, Yelp, and Yellow Pages. Citations are instances of your company's NAP (Name, Address, Phone Number) being mentioned on numerous platforms. They boost local search rankings, boost visibility, establish authority, assure NAP consistency, and boost online reputation.
Follow these crucial measures to make the most of web directories and citations:
Claim and Verify Your Listings: Start by claiming and verifying your business listings on popular online directories, such as Google My Business, Yelp, and Bing Places. This ensures that you have control over your listing and can update it as needed.
Provide Accurate and Consistent NAP Information: Ensure that your business name, address, and phone number (NAP) information is accurate and consistent across all directories and citations. Inconsistencies can confuse search engines and potential customers, negatively impacting your local SEO efforts.
Optimize Your Business Profiles: Take advantage of the features provided by online directories to optimize your business profiles. Fill in all relevant fields, including business categories, descriptions, website URLs, and photos. Use keywords strategically to improve your visibility in local searches.
Seek Quality Citations: Aim for quality citations from authoritative and relevant sources. This can include local business associations, industry-specific directories, and reputable websites. Quality citations from trustworthy sources can enhance your business's credibility and visibility.
Encourage Customer Reviews: Actively encourage your customers to leave reviews on online directories. Positive reviews not only improve your reputation but also contribute to higher rankings in local search results. Respond to reviews, both positive and negative, to show engagement and address customer concerns.
Monitor and Update Your Listings: Regularly monitor your business listings across directories and citations to ensure accuracy. Update your information promptly if there are any changes, such as a new address or phone number. This helps maintain consistency and ensures that potential customers can reach you.
Online directories and citations can help boost local SEO efforts, improve online visibility, and attract more local customers.
Localized Link Building
Localized link building is a strategy for improving local SEO that focuses on gaining backlinks from local sources. Obtaining links from local businesses, directories, organizations, and periodicals is part of the process. Increases visibility in local search results by providing relevant content.
Localized link building can be achieved through partnerships, content, events, and social media. When collecting local backlinks, remember to prioritize quality over number.
Online Review & Reputation Management
For firms, online reviews and reputation management are critical. Positive reviews foster trust and credibility, whilst bad evaluations can be detrimental to your reputation. Consumer decisions and search rankings are influenced by online reviews. Encourage customers to submit evaluations and respond to them as soon as possible. Monitoring and changing your online image is part of reputation management. It is critical for local SEO and customer attraction. Maintain a positive reputation by actively managing your internet presence and responding to client feedback.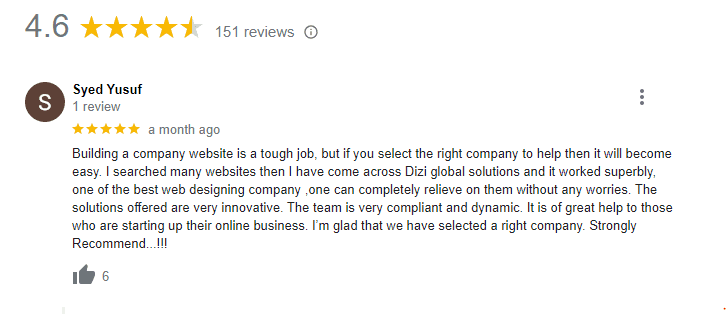 Monitor and Analyze Performance:
Monitoring and analyzing performance entails tracking key indicators and data connected to your marketing efforts on a regular basis. Moreover, it assists you in understanding the efficacy of your methods, identifying areas for improvement, and making data-driven decisions.
Furthermore, by tracking performance, you can spot patterns, measure the impact of your marketing operations, and assess the success of your campaigns. Additionally, tracking website traffic, conversions, engagement metrics, social media analytics, email open rates, and other metrics is part of this process.
Moreover, analyzing performance data provides useful insights into your target audience's behavior and preferences. Additionally, it assists you in determining which marketing channels and approaches are producing the best results, allowing you to better allocate resources.
To optimize your performance, it is essential to set specific goals, establish key performance indicators (KPIs), and regularly review your data to assess progress. Additionally, make adjustments to your strategies based on the insights gained from the analysis.
Conclusion
Local SEO techniques in Varanasi are essential for businesses to increase their online presence, attract local clients, and boost traffic. To enhance local search rankings, businesses should firstly claim and optimize their Google My Business listing. Additionally, they should localize their website content by incorporating Varanasi-specific keywords and location-based information. It is crucial to maintain consistent NAP (Name, Address, Phone Number) information across all online platforms to ensure accuracy and credibility.
Additionally, businesses should engage with the local community through internet directories, social media platforms, and online reviews to develop trust and credibility. By investing in local SEO, businesses can prosper in the digital realm and reach their target audience.
Frequently Asked Questions
Why is local SEO important for businesses in Varanasi?
Local SEO helps businesses stand out from competitors, attract local clients, and improve search rankings. Read this blog about mastering Google My Business:
Mastering Google My Business Profile: The 2023 Strategy Guide
How can businesses outrank competitors in local search results?
To outrank competitors in local search results, businesses can employ several effective strategies. Firstly, they can focus on creating valuable and localized content that resonates with their target audience. Additionally, optimizing their website for local keywords can significantly improve their visibility in local searches.
How long does it take to see results from local SEO efforts?
The timeframe for seeing results from local SEO efforts can vary depending on factors such as the competitiveness of the industry, the level of optimization, and the specific strategies implemented. Generally, it may take a few months to start noticing significant improvements in local search rankings and increased organic traffic.
How can businesses measure the success of their local SEO campaigns?
Businesses can measure the success of their local SEO campaigns by tracking metrics such as local search rankings, website traffic from local sources, online reviews and ratings, and the number of conversions from local searches. Monitoring these key performance indicators can provide insights into the effectiveness of local SEO strategies and help businesses make data-driven decisions.
Are online reviews important for local SEO in Varanasi?
Yes, online reviews are highly important for local SEO in Varanasi. Positive reviews not only build trust and credibility among potential customers but also impact search engine rankings. Businesses should actively monitor and respond to reviews, encourage satisfied customers to leave reviews, and address any negative feedback promptly and professionally.
How to learn Local SEO for Business?
To learn Local SEO for business, then Dizi Global Solution is one of the leading Digital Marketing Course Training Institute in Varanasi which offers the advance Digital Marketing Course. Enroll in their Local SEO course that covers topics like local keyword optimization, Google My Business optimization, local citations, and online reputation management. Attend the training sessions provided by the institute, which includes lectures, practical exercises, and hands-on experience.