Today, an online presence is essential for every business. Small and medium businesses as well as new start-ups need to have a strong online presence to conduct B2B and B2C operations. Digital marketing skills have become in demand in recent years, and for good reason!
Given how digital marketing has changed the way companies reach and sell to their customers, it's no surprise that the need for professional digital marketing professionals is on the rise.
A digital marketing course has become essential in today's world. But how do you know which digital marketing course in Varanasi is right for you when there are so many to choose from? One of the most important aspects when choosing a course is whether it provides practical knowledge and real-world experience. We have listed the top 7 digital marketing courses in Varanasi to help you take the first step in your digital marketing career.
Here are the best Digital Marketing Course Fees in Varanasi. Let's get started!!!
#1 – Dizi Global Solution | Digital Marketing Course Training Institute in Varanasi

Dizi Global Solution is a best digital marketing institute in Varanasi that provides high quality digital marketing training. The course will teach you marketing tips and secrets to help you create a successful digital marketing strategy.
Since its inception two years ago, the institution has been providing high-quality education in professional digital marketing courses, training nearly 250 students who have gone on to have successful careers.
They teach digital marketing in a structured way, starting with designing your website and publishing it online. Students develop marketing materials that attract visitors to the site. They learn how to convert leads into sales. This institute is one of the best Digital Marketing Course Fees in Varanasi!
With more than 5 years of professional experience in designing, planning and executing digital marketing campaigns for popular brands and corporate organizations, the faculty are well versed.
BASIIS
COURSE DETAILS
Course Duration
3 Months Course + 3 Months Specialization
Course Modules
24+ Latest Modules
Course Certification
15+ Certificates
Training Mode
Online & Offline Classes
Weekend Batch
Saturday & Sunday
Course Highlights
Live Project Training Class, 100% Job Placement,
Specialization in SEO| PPC| SMM,
Training Under Experts, Paid Tools for Lifetime, Live Case Studies,
Feedback Session, 24x7 Support
Fees
Rs. 30000-Rs. 35000 inclusive of all taxes
Email ID
info@diziglobalsolution.com
Contact
+91-8470079475
Address
Tower 3rd floor, SA-17/1-K, B T, Ganpathi Nagar, Paharia, Varanasi, Uttar Pradesh 221007
Course Highlights:
Their hands-on experience with real-world projects and years of interaction with hundreds of brands have helped design a course tailored to the needs of anyone looking for internet marketing information.
They also provide soft skills training including personality development classes, resume building and confidence building through various programs of the institute.
This institute has established itself as a pioneer in the education business and has been supporting students in learning SEO, Google Ads, Facebook Ads and more than 30 other digital marketing modules since several years ago.
Learning is available both online and offline, and you can access course materials, case studies and notes from anywhere in the world.

#2 – IIM Skills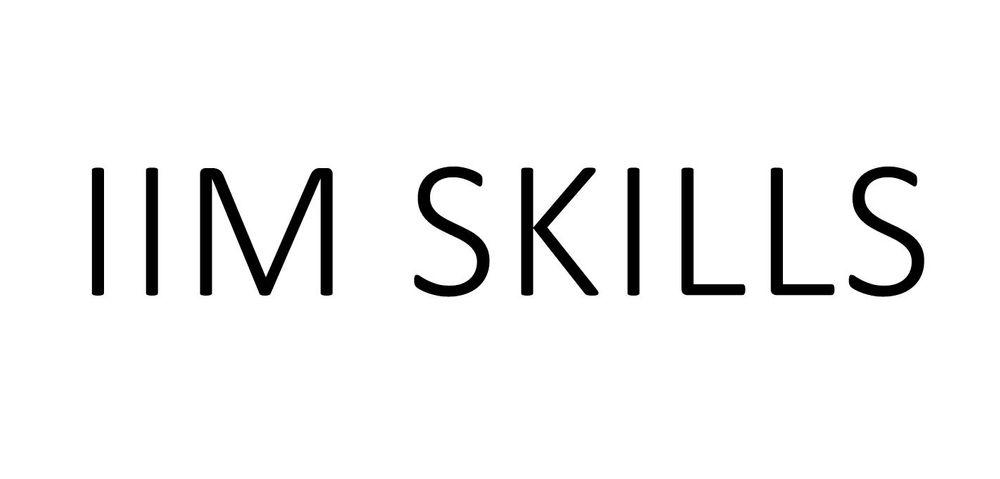 IIM SKILLS offers a highly rated 3-month Master's program in Digital Marketing that includes virtual teaching and learning time with their qualified faculty.
Digital Marketing Professional Master Training at IIM SKILLS is a tool-oriented course that teaches you how to use various web marketing tools to effectively implement your digital strategy and is a great way to hone your existing skills.
Aspiring digital marketers, content writers, bloggers, students, working professionals, entrepreneurs, retirees, and anyone who wants to learn more about digital marketing can benefit from this course.
It also gives you access to a diverse selection of job prospects. You can work for a corporation or start working as a freelancer and deal with different clients. Once you have a good understanding of digital marketing, the money will stay with you.
FEATURES:
Course Duration : 3 Months
Fees : Rs. 40000 + 18% GST
Email : info@iimskills.com
Contact :+919580740740
Address : H B Twin Tower, 8th Floor, Max Hospital Building, Netaji Subhash Place
#3 – IIDE (Indian Institute of Digital Education)
The Indian Institute of Digital Education was established in 2016 and is the premier digital marketing school in India. The institute is widely known for providing the best training in digital marketing.
The Indian Education Congress and Awards 2020 as well as the World Education Congress 2021 recognized IIDE as the 'Best Digital Learning Institute in India'.
IIDE has trained more than 1 lakh aspirants. They offer online, offline and on-demand courses to students and are recognized by many prestigious colleges in Mumbai.
IIDE also offers a complete Online Digital Marketing Course with more than 12 certificates with advanced learning methodology.
FEATURES:
Course Duration : 3 Months | 6 Months | 11 Months (MBA)
Fees : INR 88,983 + Taxes (3 Months) | INR 4,67,797 + Taxes (MBA)
Email : admissions@iide.co
Contact :+91-96199 58615
Address : IIDE Campus, 1st Floor, Andheri Girls' Education Society, S. V. Road, Opp. Bank of Baroda, Near GK Gokhale Bridge, Andheri West, Mumbai – 400058
#4 – Delhi Courses

One of the most popular digital marketing courses in Varanasi is offered by Delhi Courses. They provide skill-based courses at a reasonable cost. To date, they've trained over 1200 students in 150 batches. They are dedicated to giving high-quality education and offer one of Delhi's best digital marketing courses.
At Delhi Courses, students were given all support in terms of backup classes, placements, internships, and free digital marketing tools.
FEATURES:
Course Duration : 3-4 Months
Fees : INR 25000-35000 + Taxes
Email : varanasi@delhicourses.in
Contact :+919990716846
Address:  B-27/31, Chitrakoot Complex, Durgakund, varanasi, UP-221005
#5 – NDMIT

Their training program is tailored to users of all ages. Students, graduates, working professionals, freelancers, housewives, and entrepreneurs can all benefit from our skills-based courses. The top digital marketing courses in Varanasi are provided by them. it aids in the advancement of your career.
There are 9 + certification, support from industry experts, an advanced tool based learning, and practical live training to grasp the concept of Digital Marketing exhaustively.
You can choose a course according to your profession and abilities. The customized courses are for fresh graduates, working professionals, and entrepreneurs.
FEATURES:
Course Duration : 3-6 Months
Fees : INR 35000-40000 + 18% GST
Email : info@ndmit.com
Contact :+91-98113 35081
Address: C19/15E-7P Badshah Bagh Colony, Fatman Road, Sigra, Varanasi, Uttar Pradesh 221002
#6 – Digital Growth World
If you are a business owner, the courses given by Digital Growth World are quite beneficial. Their digital marketing courses in Varanasi are best suited for your digital marketing demands, regardless of the size of your company. We assist you in overcoming marketing challenges and connecting with your target audience so that your business can grow rapidly.
The course at the institute aims to build your strengths through proper dissemination of Information and knowledge on Digital Marketing concepts. They look to nullify the weaknesses that an individual or a business has while implementing a Digital Marketing strategy. The faculty helps in understanding the core concepts of all the Digital Marketing elements that make for a successful campaign.
FEATURES:
Course Duration : 4 Months
Fees : INR 50000
Email : FAQ@digitalgrowth.world
Contact :+91 639-315-9155
Address: F-2/12 Mint House, Nadesar, Varanasi, UP 221002, India
#7 – DigiPerform
DigiPerform will help you to enhance your digital marketing skills by following a pedagogy that is according to the convenience of students. They will teach you through live classroom training by providing valuable certifications that will be helpful for the career of students and better job prospects. DigiPerform has also the lowest Digital Marketing Course Fees in Varanasi.
Course Fees:
CDME- Certified Digital Marketing Executive Training: This course price is Rs. 27,500+GST.
CDMC- Certified Digital Marketing Consultant Training: This course price is Rs. 55,000+GST.
FEATURES:
Course Duration : 4-6 months
Fees : INR 50000
Email : contact@digiperform.com
Contact :+91-766-559-3366
Address: 3rd Floor, Anupam Apartment. Durgakund Road, Opposite Aakash Institute, Varanasi, 221005
#8 – DigitalKal

DigitalKal is a digital marketing consultation and training firm. It is based in Delhi-NCR, with offices in Uttar Pradesh, Rajasthan, and Haryana, as well as plans to expand into additional states.
DigitalKal's founders have over 20 years of experience as professional trainers in digital marketing and academic sectors. Students, professionals, entrepreneurs, businesses, and freelancers can all benefit from their digital marketing courses in Varanasi.
FEATURES:
Conclusion
Digital marketing is the number one job oriented course in the present time. Based on the information, these are the one of the leading Digital Marketing Course Fees in Varanasi. It opens new opportunities in the field of freelancing and earning money online. The students can start their blogging journey and provide SEO services to the clients. So, an affordable digital marketing course is a better idea.