With the development of technology, there have been significant changes in the market. Business owners are moving towards the online platform for business expansion. However, a presence on an online platform is not enough. It is very important to have an online presence. For this, there is a huge demand for digital marketers.
You can make your career in digital marketing and have a bright future. By completing a digital marketing course, you can gain skills and gain employment in this growing field.
Firms today cannot ignore the benefits of digital marketing and with job offers in the digital marketing sector and increased demand for digital marketers with digital marketing skills, the future of digital marketing looks bright.
So, we are here to help you with the best digital marketing courses available in and around your region, Azamgarh, that you can choose to start your digital marketing career.
This blog provides the top 6 institutes you can join for Digital Marketing Courses in Azamgarh, with details about the course, duration and fees you need to make a decision.
| INSTITUTES | DURATION | FEES |
| --- | --- | --- |
| Dizi Global Solution | 3 Months Course + 3 Months Internship | Rs. 30,000 - 35,000 |
| Digi Trend | 6 Months | Rs. 45,000 - 54,000 |
| IIDE | 4 Months | Rs. 88,983 incl. of tax |
| WebGanges Edutech | 60 Hours | N/A |
| QuickXpert Infotech | 4 Months | N/A |
| Proideators | 150 Hours | N/A |
1. Dizi Global Solution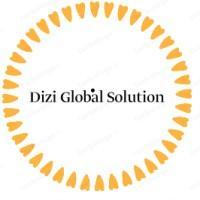 Dizi Global Solution is one of the leading digital marketing institute in Varanasi (one of the nearest city to Azamgarh) offering affordable digital marketing courses. They have been providing advanced digital marketing -course in Varanasi for over 4 years with 100% placement assistance.
The institute offers at least 24+ Modules in digital marketing. All courses are designed by digital marketing experts who follow an agency-based learning approach that helps students acquire the competencies they need in the corporate world. They trained 1000+ students. This institute provide the Digital Marketing Course in Varanasi at an advance level.

Dizi Global Solution offers both online and offline training for candidates. They also organize weekend courses for professionals who want to improve their skills. They believe that the best way to learn digital marketing is through hands-on experience.
That's why their courses include practical exercises, case studies and real-world examples. Along with this, students are also provided with 100% placement with a highest package salary.
Online marketing has taken over the world and is a very lucrative business to be in. If you're looking to start a career in digital marketing, then you should definitely consider enrolling in a course in Azamgarh. In this course, you will learn about the latest digital marketing trends and how to apply them to your own business.
What Student's Say About Us
Course Syllabus
Master in Digital Marketing
Graphic Designing
Website Designing
SEO (On Page & Off Page SEO)
Social Media Marketing
Google Analytics
PPC
Email Marketing
Affiliate Marketing
Google Ads
Content Marketing
YouTube Marketing
Interview Preparation
Course Highlights
Live Project Training Class
100% Job Placement
24+ Latest Modules
10+ Certificates
Lifetime Query Support
Training Under Experts
Backup Classes
Contact Details
Phone: +91-8470079475
Email: info@diziglobalsolution.com
Website: www.diziglobalsolution.com
Address: Tower 3rd floor, SA-17/1-K, B T, Ganpathi Nagar, Paharia, Varanasi, Uttar Pradesh 221007
2. DigiTrend

DigiTrend offers the best digital marketing course in Lucknow. It offers comprehensive and in-depth digital marketing training in Lucknow. The updated courses will transform you into a full-fledged digital marketer with experience in Search Engine Optimization (SEO), Google Ads, Social Media Optimization (SMO), Social Media Marketing (SMM), Google Analytics, Web Design, Graphic Design and more another.
DigiTrend is more focused on practical knowledge than theoretical. DigiTrend's comprehensive program will not only give you the opportunity to practice on live projects, but also offer you access to exclusive guest lectures.
Course Syllabus
Digital Marketing Basic
Google Ads Fundamentals
Google Analytics
SEO
Social Media Optimization
Photoshop & Infographics
Email Marketing
Blogging
YouTube
Contact Details
Phone: +91-9532666622
Address: Ground Floor, CIMS Building, IMRT College, Vipul Khand 6, Lucknow
3. IIDE
IIDE is India's leading digital marketing institute in Mumbai. By adopting a future-oriented approach to learning, IIDE ensures that students receive an individualized, relevant curriculum that will help them develop their skills for their careers.
Apart from their excellent track record and student-centered culture, an important reason to include the former is their hands-on approach to learning. They use blended learning to make sure all students are learning the right skills with the right application methods.
Course Syllabus
Introduction to Digital Marketing
Search Engine Optimization
Key Performance Marketing
Search Engine Marketing
Content Strategy
Canva
Social Media Marketing
Paid Social Analytics
Google Analytics
Contact Details
Phone: +91 96199 58615
Address: IIDE Campus, 1st Floor, AGES- Andheri Girls' Education Society, Swami Vivekananda Rd, near Andheri Station Road, Andheri West, Mumbai, Maharashtra 400058
4. WebGanges Edutech

WebGanges Edutech provides specialized training in various digital technologies. They not only provide training, but also nurture students into professionals. This institute are located in Kanpur which is one of the nearest cities to Azamgarh.
WebGanges Edutech has a highly dedicated team of Microsoft Certified Trainers who continuously guide, mentor, counsel and train students, providing them with exclusive personalized attention. This helps their students develop in-depth industry knowledge.
Course Syllabus
Fundamental of Digital Marketing
Website planning and structure
Search Engine Optimization
Google analytics
Google webmaster
Google AdWords
Facebook Marketing
Linkedin, Twitter, and Pinterest marketing
Email Marketing
Contact Details
Phone: +91 84000 84111
Address: 129-F, Bengali Colony, Opposite Jagdamba Petrol Pump, near Ramadevi Chauraha, Kanpur, Uttar Pradesh 208007
5. QuickXpert Infotech

QuickXpert Infotech provides professional training in some of the most advanced, industry-developed certification and career-oriented training programs for both students and corporates from experts in classroom and online learning formats. The institute offers students classroom and online learning as well as the opportunity to work on live projects.
Their training packages are career-oriented with 80% coverage of fundamentals and advanced topics that help students gain technical knowledge.
Course Syllabus
Introduction to SEO
Website Design
On-page Optimization
Off-page Optimization
 Google Analytics
Google Webmaster
SEO Tools
Search Engine Marketing
Social Media Marketing
Affiliate Marketing
Contact Details
Phone: +91-75062 52588
Address: railway station, 101 Prestige Chambers, Station Road, Besides Maurya Hotel, opp. Thane west, Thane, Maharashtra 400601
6. Proideators
Proideators is one of the leading certification training providers in India. They partner with companies and individuals to meet their unique needs, providing training and coaching that help working professionals achieve their career goals. Their courses are constantly updated to keep our learners up to date with the latest industry requirements and best practices.
Learn about every aspect of digital marketing in a live classroom. Choose this for deep dives and interactive learning methodology. Proideators institutional training on campus is a unique combination of strategy and learning mechanism to bridge the gap between academia and industry as digital marketing is the need of the future.
Course Syllabus
Masters in Digital Marketing
Social Media Marketing
Facebook Marketing
Instagram Marketing
Twitter Marketing
Google Ads
Google Analytics
SEO Certification
Email Marketing
Contact Details
Phone: +91 80700 80999
Address: Pitru Chhaya CHS Ltd, Office No.07, 2nd Floor, R. S. Road, Chendani, Station Rd, Thane West, Maharashtra – 400601
Conclusion
These were the top 6 digital marketing courses in Azamgarh along with their course syllabus and fees. If you have any questions or concerns, you can read these about digital marketing course fees in Varanasi.
Otherwise, you can contact us by emailing us at info@diziglobalsolution.com for a free consultation.
We hope the blog on Top 6 Digital Marketing Courses in Azamgarh has helped you to get an idea and choose the best institute for you. Let us know in the comments section below.